Markem-Imaje Coding Imprinters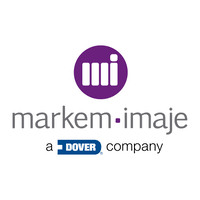 ODT Global is pleased to include the Markem-Imaje line of ink jet imprinters and coding imprinters in its product offerings. They are one of the leading manufacturers of product identification equipment and consumables for the consumer products, food and beverage industries, to name a few.
Their line of product, case and pallet coding equipment offers thermal inkjet, thermal transfer and laser coding.  Their CoLOS software solution allows for easy communication between the customer's software and their equipment.
Contact ODT Global today to review your application, set up a site visit, set up a factory demonstration or machinery trial or for a quotation.