About Us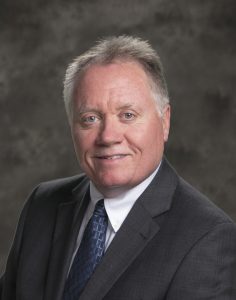 F. Rusty Elsner – Regional Sales Manager
Rusty has over 35 years of diverse experience in manufacturing, machine design, project management, sales and corporate management. During the first half of his career, he held engineering positions with firms in Cleveland, Ohio and York, Pennsylvania. Prior to founding ODT Global, he held various positions within a prominent special machinery designer and manufacturer in Hanover, Pennsylvania.  Rusty's successful equipment sales career spans close to 30 years.
Rusty established ODT Global, LLC to service a sector of the marketplace that he believes needs attention to maintain the competitive nature of manufacturing. Product and material handling, labeling and packaging are valued added processes that are often overlooked from an efficiency standpoint and Rusty has proven that ODT Global, LLC is able to fill that void for his customers with automation. He has visited hundreds of facilities throughout his  career and always concentrates his efforts where customers can improve their processes through automation, which is now more affordable than ever.
He holds a Bachelor of Science degree in Mechanical Engineering from Penn State University. He has traveled to over 50 countries and has sold into over 30 of those countries. He is a member of numerous professional societies and serves on several Boards for not-for profit and for-profit entities.  When not working, Rusty enjoys volunteering his time for his Church and several not-for-profit local entities or you may catch him sailing on the Chesapeake Bay with his wife Grace or enjoying time with family and friends.
Victoria Eckard – Chief Customer Advocate
ODT Global, LLC is very fortunate to employ Vicki.  She is ODT Global' chief customer advocate.  She insures that the "t's" are crossed and the "i's" are dotted so no detail is overlooked and supports Rusty's sales efforts through back office support.   She has over 30 years of diverse experience in finance and manufacturing.  She has always been a customer advocate, beginning her career in banking.  She served in various capacities including a bank teller, customer service representative, assistant branch manager and internal auditor.  She also most recently worked in customer service  for key US accounts for a large multi-national manufacturer serving the welding industry. She was entrusted with only key accounts because of her attention to detail.  She  has received several awards for her commitment and professionalism over the years. She holds an Associate degree in business from Wheeler Business School in Pittsburgh, Pennsylvania.  When not working, you will find her volunteering her time for our local Visiting Nurse Association or performing various duties for the Daughters of American Colonists and Daughters of American Revolution.
As part of ODT Global, LLC's mission, we believe that giving back is important as is receiving. As a result, we support several local charities through outreach, volunteerism and financial commitments.  Part of every dollar earned by ODT Global, LLC goes back into the community in which we live, work and raise our families.
We would appreciate an opportunity to earn your business.
Click here to see a full listing of our offerings and partners!